Yes, I use letters to sell high ticket service but before you hit the close button because you think what I'm saying sounds ridiculous, let me explain
My first attempt to use letters to sell was a Social Media Management service worth N450,000 per client. I was sure it would FAIL but I scheduled 3 appointments less than 4 days after the campaign.
This taught me that letters are often overlooked as an effective marketing method. It is effective because it allows you to express true feelings and emotions through written words.
With the right choice of words, you can reach a special place in the mind of the reader.
Does this mean anyone can write a letter that can sell? Yes.
How do you use letters to sell anything?
Step 1: Understand who you're writing to.
To convince, persuade, motivate or sell to someone, you must understand that person.
To understand that person, you must determine what their priorities are and address them.
Step 2: Know the product or service you're offering.
People do not buy things for what they are. They buy things for what they can do.
Tell them what your product or service can do. Benefits outsell features, any day.
Step 3: Identify the flaws of the product or services and address them openly
This takes care of the objections already building up in your reader's mind.You must tackle it before it comes out of their mouths.
And there you have it, in 3 easy steps
There are other things you need to take into consideration such as;
Including attention grabbers and,
Motivating an action
Instead of telling you how to use letters to sell, I will show you what I did Here is the sample of the first letter I sent out, offering my Social Media Management service to law firms.
The first letter
A Confidential Letter To The Principal Partner of The Law Firm
From Tope
Social Media Enthusiast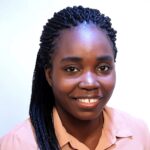 11th October 2016
Dear Principal Partner,
For a well-established Law Firm like yours, it is tempting to discard Social Media
…BUT, did you know Social Media and Online Search have become the go-to method for finding and sharing information? And because of this, renowned Law Firms like yours will likely face competition from the other firms who are using Social Media to take control of their online presence, amplify their professional reputation as well as generate greater awareness by engaging in and dominating conversations online that deal with their area of practice.
Your firm probably has a website, and one or two social media accounts, but taking control of your online presence, amplifying your professional reputation and generating greater awareness online is still a bit of a challenge. You already run a tight schedule with little time or energy to generate strategic social media content consistently that will dominate conversations online centered around your area of practice.
You're probably wondering, even if I want my Law Firm to take control of its online presence, amplify its professional reputation and generate greater awareness online how do I achieve this? How do I generate content consistently that will dominate conversations online centered around our area of practice?
For you, kind Sir, I have got a SOLUTION
To help you resolve this issue, we invite you to test-drive our 30 Days Social Media Management For Law Firms Program.
The moment you honor this invitation, we will proceed to carry out a thorough research online. The end result is a list of keywords that reflect your Law Firm's area of practice. We will comb through blogs and major social media platforms such as LinkedIn, Facebook, Instagram and Twitter to discover what conversations are already going on about your Law Firm and your practice area and also determine the best social media to invest our time in.
Once that's out of the way, we will carry out a social media audit and set up. This involves ensuring that your social media account reflects your firm's brand style and message. It is very important at this stage that specific and measurable goals be outlined for your Social Media efforts. These goals will range from learning about the chosen social media platform(s) to understanding your clients' online behavior.
Next, a content calendar that clearly shows what will be posted on the chosen social media platform(s) will be drawn out. During this time, we will also collaborate with you in setting policies that clearly define what the constraints are on the type of content that can or cannot be shared on social media.
And finally, your firm's Social Media activities take off! This section of the test-drive involves actual posting of content, graphics and infographics on the chosen platform, testing and optimizing which type of content works or doesn't work. Which type of content attracts more engagement and provokes the reader to take desired actions.
Is this the program that will ensure that you take control of online presence? Will it allow you amplifying your reputation online?
Ah – I GUARANTEE It.
Right now, we can ONLY accommodate 5 Law Firms, so it's important you lock in your spot as early as you can. Call me – on 08023390983 anytime from Noon to 3:00 P.M. to secure your spot personally. Quick heads up, my voice is quite husky for a lady, so don't be alarmed when I pick your call. This should let you know I am expecting your call.
I await your command – to take control of your presence and amplify your reputation ONLINE.
Tope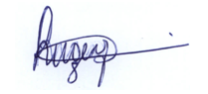 PS: The cost? EVERYTHING, the entire Social Media Management for 30 Days exactly as I've described is just N450,000. But this offer will not be on the table for very long, so call me on 08023390983 to secure your spot while it is still fresh in your mind
The Direct Mail Campaign
Using letters to sell is also called the direct mail campaign. It is the final sales strategy in the Ultimate Sales Machine. If you've ever attended my free training, I promised to give you a free course that will teach you more about it.
Today, I will share with you a video and an audio file where I explained it in detail. It is about 34 minutes long. Listen and feel free to ask questions