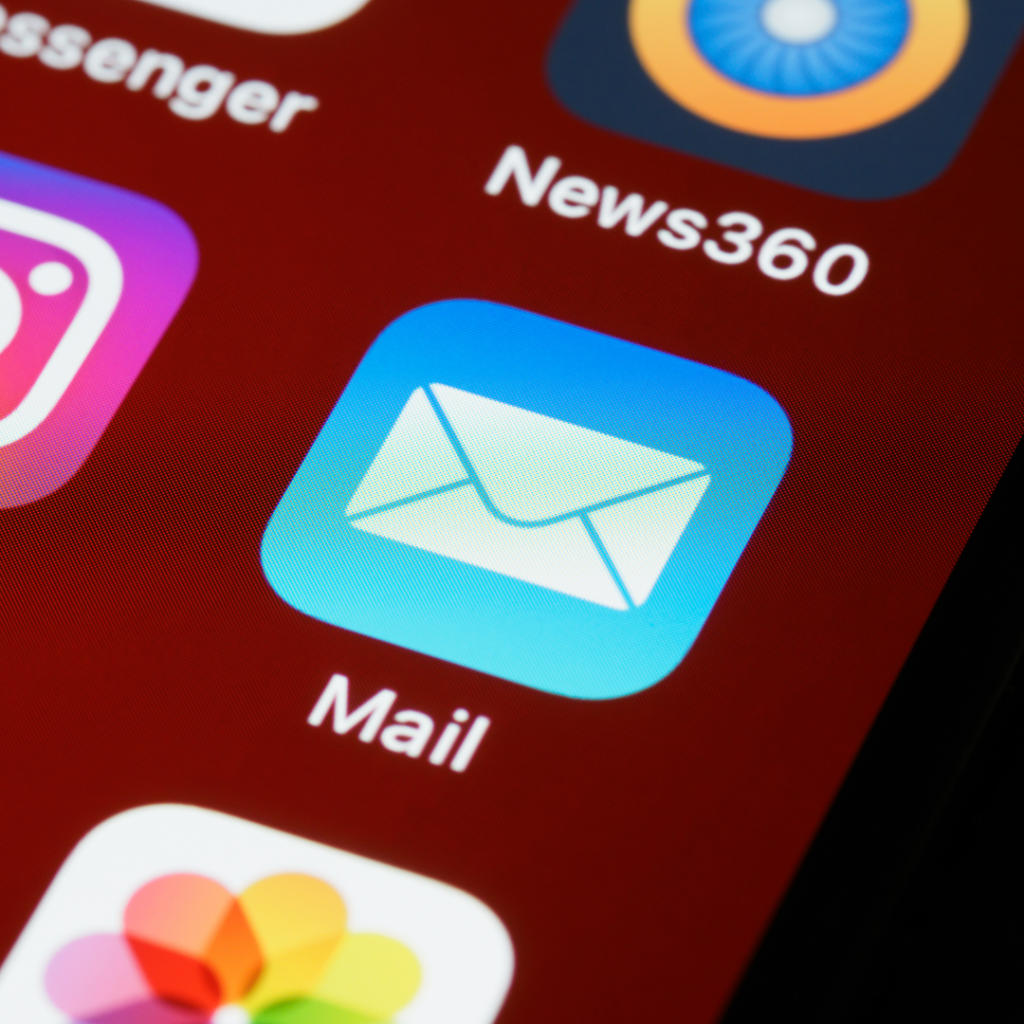 How important is email in sales?
A lot of small business owners don't use emails to sell because it looks like a lot of hard work but did you know that most people check their emails at least 15 times a day?
Do you know the first thing most people check when they wake up in the morning? One or more social platforms and their inboxes.
For serious-minded businesses, you are LEAVING A LOT OF MONEY ON THE TABLE if you don't use emails to sell.
So how do you use email to sell?
The first thing you need to understand is how email marketing works.
Just like social media, you must have useful and helpful content.
You must have a group of people who want to receive your content.
And you must keep in touch with these people.
You keep in touch with them every time you send them useful content but you must be consistent.
This triggers a lot of questions such as:
– Where do I find people who will want to receive my email?
It is no secret; there are a lot of people who engage on different social platforms. This is a great place to start.
– How do I get them to give me their email address?
You must be willing to give them content that has a high value. Free training and free mini-courses are seen as high value.
– What platform do I use to send them emails?
There are a lot of email platforms but the one I use is Get Response. When you sign up, you get a free trial for a month. Sign up to get one. 
But how are you sure this works?
I believe in practicing what you preach, so allow me to show you what I did and how I did it.
CASE STUDY: How I Used Email to Make N481,000 In 5 days.
I and some of my friends started a software company.
During our first year in business, we had a lot of ups and downs. We were:
– Taken to court by the competition, Odade Publishers (they could not understand how we were able to beat them at the price game)
– Very careless and
– In the habit of having a lot of disagreement between partners.
More importantly, we had little or no sales. We were struggling to stay in business.
Our competitors had a large share of the market; they were the first in that space and they had enough resources but that was not the reason we were not selling. The reason we were not selling is that we did not know how to sell.
This is another mistake a lot of businesses make. We put so much effort into creating the right product and give little or no thought to how to sell it. So, we decided to take lessons in sales. During one of the workshops, we went to we chose to take our business online.
From 2009 to 2014, we tried so many different things but nothing worked, or so we thought.
In 2015, we built the mobile version. When we launched it, three people bought it. They bought it online, without contacting the company. This was the first time we would sell online. As much as we knew it was possible, we could not believe that these three individuals on a whim will buy something from someone they have never seen before.
Nigeria is a country where most people get worried about being 'scammed'. This was progress. I thought to myself, "If 3 people could buy the software, all I needed to do to get 100 sales is look for 100 people just like the first 3". Some of my partners saw this as a waste of time.
My team and I took some time to study what we did and understand why we succeeded. We found out most of the sales came from the people on our email list.
What did we do differently?
Every Monday, we sent cases that have just been decided to anyone who subscribed.
Every Wednesday, we told them how tools can help them save time and cost in their practice.
Every Saturday, we sent them information on how to be healthy.
In 2016, we decided to try sales again. We were so excited, we forgot about our email list.
We used the same video sales letter and ran ads to cold traffic.
On the first day, we did 10 sales.
On the third day, we had 43 sales but we spent N60,000.00k running ads.
43 sales in 3 days, great! But my goal was 100. I kept running through all we did, so I could find new avenues to sell more.
It was at that point I remembered our contacts on the email list had no idea about the relaunch. I was so focused on delivering useful content that I forgot to present them with an offer.
Write this down: No matter how good your content is, you must present your audience with an offer for a sale to happen.
In less than 3 hours, I wrote down 3 sales emails to send to my list. I sent out one email every day for 3 days. By midnight, on the third day, sales had jumped from 43 to 84. We had done a total of N481,000.00k.
What if I can sell a few more with one last email?
With sales, you always want more. I wrote a final email and gave it the subject line "We have an emergency".
Take a look at it
What if I can sell a few more with one last email?
With sales, you always want more. I wrote a final email and gave it the subject line, "We have an emergency".
Take a look at it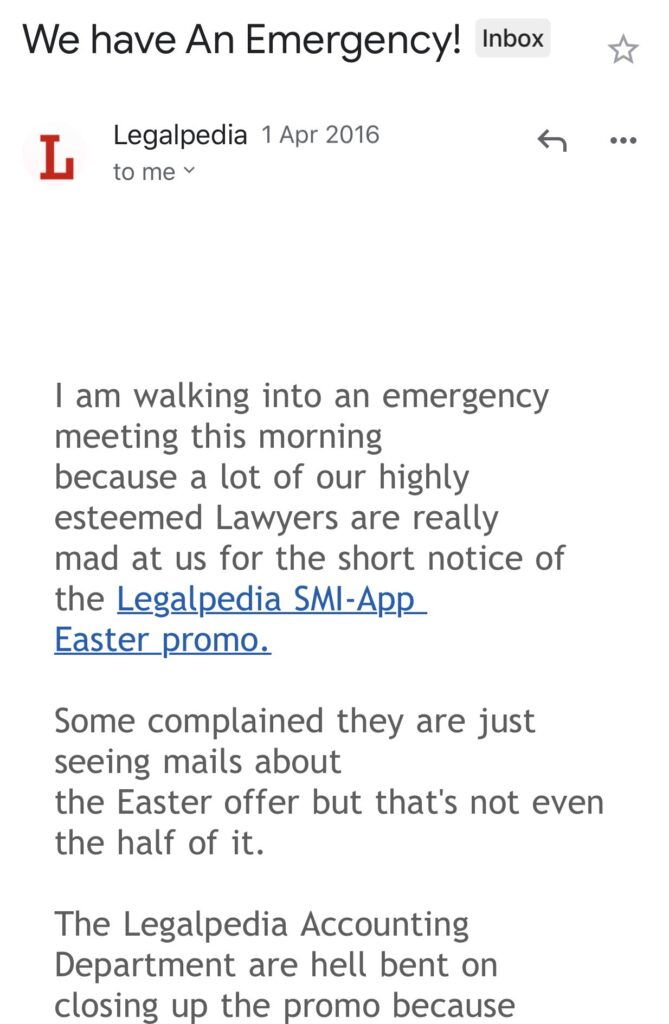 After I sent this email, we made in one day, what we did in the first two days. We sold over N696,000.00k.
You can do this too. All you need is:
Content: to get them ready to receive the offer
Consistency: to keep you and your business at the top of people's minds
An Offer: Help them make a buying decision.
So what did we write in the emails?
The secret is to understand what your audience wants. Give it to them as often as you can.
Instead of telling you, why don't I show you?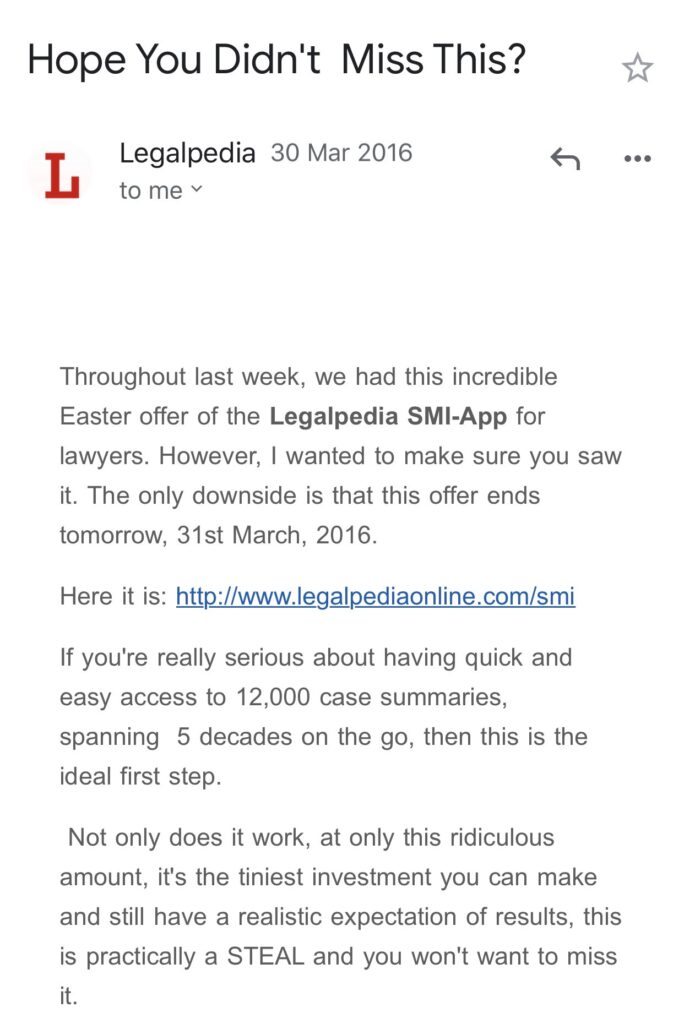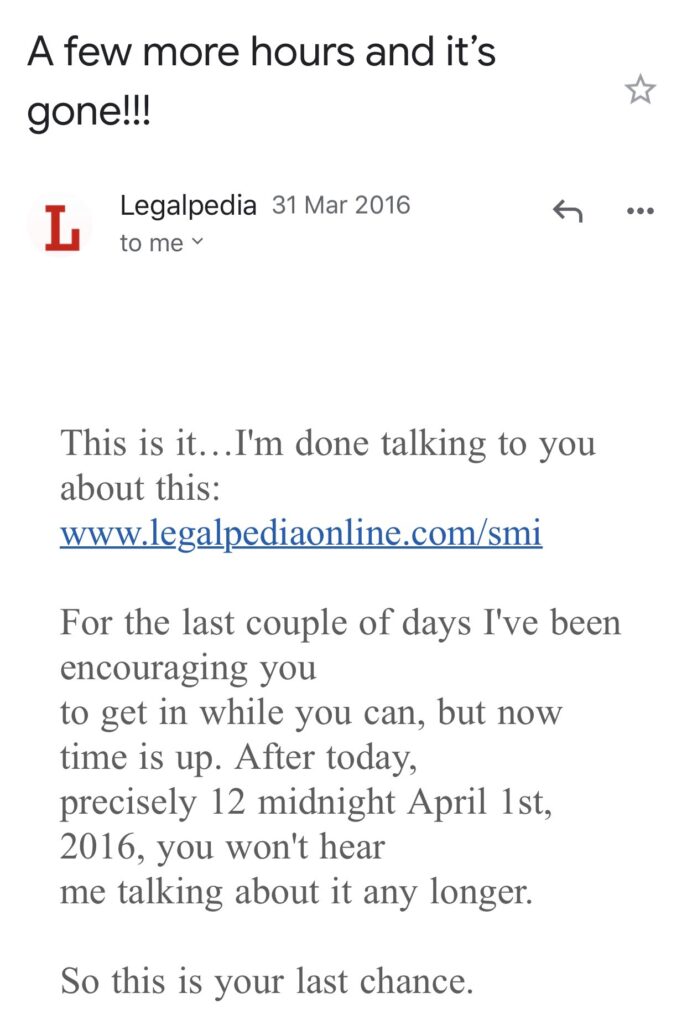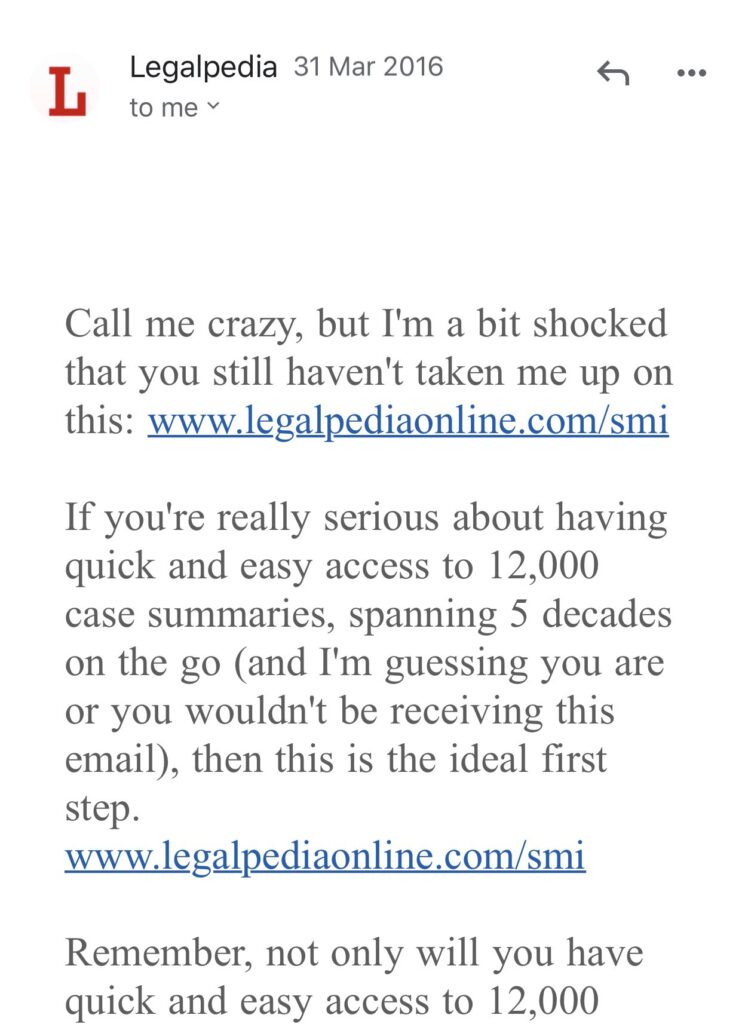 Emails sell because it is powered by content, consistency, and offers.
Still don't know how to make content for your business? Watch this